Warning
: key_exists() expects parameter 2 to be array, null given in
/home/dh_jx98b6/nashvillechristmasparade.com/wp-content/themes/betheme/functions/builder/front.php
on line
119
Warning
: key_exists() expects parameter 2 to be array, null given in
/home/dh_jx98b6/nashvillechristmasparade.com/wp-content/themes/betheme/functions/builder/front.php
on line
132
Warning
: key_exists() expects parameter 2 to be array, null given in
/home/dh_jx98b6/nashvillechristmasparade.com/wp-content/themes/betheme/functions/builder/front.php
on line
135
Warning
: key_exists() expects parameter 2 to be array, null given in
/home/dh_jx98b6/nashvillechristmasparade.com/wp-content/themes/betheme/functions/builder/front.php
on line
138
Warning
: key_exists() expects parameter 2 to be array, null given in
/home/dh_jx98b6/nashvillechristmasparade.com/wp-content/themes/betheme/functions/builder/front.php
on line
205
Warning
: key_exists() expects parameter 2 to be array, null given in
/home/dh_jx98b6/nashvillechristmasparade.com/wp-content/themes/betheme/functions/builder/front.php
on line
224
Warning
: key_exists() expects parameter 2 to be array, null given in
/home/dh_jx98b6/nashvillechristmasparade.com/wp-content/themes/betheme/functions/builder/front.php
on line
244
Warning
: key_exists() expects parameter 2 to be array, null given in
/home/dh_jx98b6/nashvillechristmasparade.com/wp-content/themes/betheme/functions/builder/front.php
on line
249
Warning
: key_exists() expects parameter 2 to be array, null given in
/home/dh_jx98b6/nashvillechristmasparade.com/wp-content/themes/betheme/functions/builder/front.php
on line
254
---
Adairs Run
Adairs Run is a country group with a fiery edge based in Nashville, TN. Their sound encompasses the roots from rock and roll all the way to melodies that tie into the heartfelt storytelling in today's country music. The band is made up of four members; Todd Cameron, Pat Pollifrone, Ian Daugherty, and Jake Lalonde.
Front man Todd Cameron, from Princeton, WV, began playing guitar and taking lessons when he was just 10 years old. His passion grew throughout the years as he took on learning more and more songs from his favorite artists ranging from the 80's through early 2000's rock and country worlds. He took to songwriting in his early college years after performing at a few open mic nights, and began to realize his passion stood with composing songs about the stories that he experienced throughout his life.
While in college, he met lead guitarist Pat Pollifrone, from Salem, VA, and the two began to work venues around Huntington, WV as an acoustic duo. Pollifrone, who had been in and out of several other groups growing up, began to focus on techniques with songwriting and stronger lead melodies to tie into their material. In 2012 the duo headed to Nashville, where they picked up bassist Ian Daugherty and drummer Jake Lalonde. The group has been touring for the last few years regionally through the East Coast and upper Mid-West packing out many country music venues and gaining a wide range of fans along the way. Adairs Run has even picked up opening slots at many festivals and fairs and shared the stage with national acts such as Jake Owen, Chase Rice, LOCASH, Florida Georgia Line, and many more.
In May 2016, the band released their first EP titled "Turn Back the Miles." The new music featured 6 new compositions including one song featuring hit rock artist Chris Daughtry. In Sept of 2017, a follow-up self titled EP was released on all digital media sites featuring the new single "Undefined." The band will continue to tour in support of the new release into early 2018. Several new shows will be added with upcoming Festival and Club dates in the Midwest to East coast to promote the new music. Currently, members are working on another EP set for release by summer in 2018 with producer Adam Shoenfeld.
---
Benita Washington
Benita Washington a Selma, Alabama native burst onto the Gospel Music scene in 2004 with her debut release "Hold On," which garnered her several chart positions on Billboard and a Soul Train Lady of Soul nomination for Best Gospel Album. In 2007, her debut was followed her sophomore project, "Renaissance: Live in Nashville" and her third album, "The Word Remains" was released to critical acclaim in 2010. In October of 2016 Benita recorded her highly anticipated fourth album, "Great and Mighty," which is due to be released in early 2018.
​
Having served faithfully at the Mt. Zion Baptist Church for nearly 15 years as Worship Pastor and Minister of Music respectively, Benita's following has grown tremendously as she has evolved into one of the world's most recognized Internet worship leaders. As a result of that popularity and the need to empower worship leaders in the local church, Benita has launched EvolveU; a movement by which she mentors and trains worship leaders and worship teams across the country and the world!
---
EVIN
With a mother who sang back-up vocals for Britney Spears, Evin grew up surrounded by music, but she wanted to create a signature sound of her own. Without a single music lesson, but with an uncanny knack for learning any instrument instantly, the Orlando native wrote her first song by age 12. She spent most of her teen years refining her craft as she mastered everything from piano, to drums and guitar.
​
2015 was a turning point, with the release of Evin's first EP "Boom Box" following her debut single and music video "Right Here Talkin to Me," which has quickly attracted thousands of views on YouTube. A new holiday song, "Boyfriend for Christmas," landed her a national TV performance as well as a solo public performance at the headquarters of the world's biggest media company. A recent social media performance drew 12,000 views, and her rapidly growing online fan base is sending a clear message that Evin's distinctive pop sound is hitting the mark.
---
Halfway to Hazard
Halfway to Hazard is a rock-influenced country duo featuring Chad Warrix on vocals, guitar, and mandolin and David Tolliver on vocals and guitar. Warrix and Tolliver both grew up in small towns in southeastern Kentucky, and enjoyed remarkably similar lives -- they were raised in working-class families, had big sisters, enjoyed sports, and would regularly make the trip to Hazard, KY, which was big enough to have movie theaters, places to buy beer, and venues for live music. Despite living 50 miles apart, Warrix and Tolliver became friends after often running into one another in Hazard. Tolliver was introduced to music as a child, performing with his family's singing group, while Warrix started writing and singing his own songs with a rock band in high school. The two were reacquainted when they moved to Nashville -- Warrix in 1996 when he enrolled at Belmont University, and Tolliver in 1998 -- and while Warrix didn't intend to make a career out of performing music, he and Tolliver began performing together at parties and discovered they had similar tastes and influences. In time, Warrix and Tolliver began writing material that combined their taste for both hard-edged rock & roll and heartfelt country story-songs, and they started making the rounds of Nashville clubs. In 2006, Halfway to Hazard got their big break when they were invited to join Faith Hill and Tim McGraw on their Soul2Soul concert tour, and they signed a deal with Mercury Records. Their song "Daisy" became a hit on country radio, and their self-titled debut album was released in the summer of 2007.
---
MARi
Life can be hard, and people can be messy, but Jesus can take that busted equation and make it shine. That's the message of Treasure, the debut album from powerhouse vocalist MARi. Hailing from Queens, New York, MARi brings a musical tapestry of texture, color, and style to the contemporary Christian music arena. But buckle up, friends, because hers is a whole new level of fresh. An energetic hybrid of dance, pop, Latin and--yes--even a splash of reggae, MARi anchors her distinctive sound in equally bold lyrics. "People have fun trying to pinpoint my specific style of music," says MARi. "But first my music is a message--that God can take all the junk of your past and shape it into something that brings Him crazy glory." With Treasure, MARi delivers that message in a refreshing kaleidoscope of sounds. You'll find it in dance tracks such as "Shine Brighter," fiery Latin tunes like "Estoy Bien," pop beats such as "It's a Beautiful Day," and inspiring
---
Temecula Road
Rising country music trio Temecula Road, comprised of sisters Emma (vocals/mandolin) and Maddie (vocals) Salute together with guitarist and longtime friend Dawson Anderson (vocals/guitar), have already amassed a sizeable and loyal fanbase thanks to their immaculate harmonies and infectious, youthful energy. With talent far beyond their teenage years, Temecula Road has an impressive online following with their series of song covers. A recent mashup video of the trio singing portions of 2016's top 20 country songs in a mere 3 minutes garnered them over 7 million views online and 84,000 shares on Facebook alone.
Named after the California town where they grew up, the trio recently signed to Buena Vista Records and released their first single/video, "What If I Kissed You" (written by Jimmy Robbins, Sara Haze and Mike Daly) on February 17th. Adding to the 2017 excitement, Radio Disney recently named them their newest NEXT BIG THING artist, putting them in great company, as previously featured acts include Shawn Mendes, Fifth Harmony and fellow country artist Kelsea Ballerini.
Called out by The Huffington Post as one of the top country artists to watch in 2016, Temecula Road spent the year opening for Martina McBride, Josh Turner, Joe Nichols, Sara Evans, Eli Young Band and Love And Theft and joined Jessie James Decker on a nationwide, sold out tour. Their covers have earned praise from Carrie Underwood, Brett Eldredge, Dan + Shay, Cam, and RaeLynn. The group is featured weekly on Radio Disney Country's social media giving fans a behind the scenes look at their lives as musicians on #TemeculaRoadTuesdays and will be performing at this year's C2C Country Music Festival at the O2 Arena in London.
---
Ty Herndon
Like many new country singers of the mid-'90s, Ty Herndon fused neo-traditionalist country with a slick, rock-oriented sense of style and production. Like many of his contemporaries, his blend of genres proved commercially successful, and his first album became one of the biggest hits of 1995. Herndon was a little wilder, at least off the stage, than many of his peers, but his records had a down-to-earth sense of sentimentality that initially gave him a broad fan base.
Born in Meridian, Mississippi and raised in Butler, Alabama, Herndon became involved in music as he was growing up. He sang gospel music and learned how to play piano. After he graduated from high school, he moved to Nashville. Initially, he had a difficult time gaining a foothold in the music industry, spending ten years without making any real headway. Herndon left the Music City and headed to Texas, where he began slogging it out in local honky tonks, developing a dedicated following of fans. In 1993, he won the Texas Entertainer of the Year. Later that year, he signed to Epic Records.
Herndon's first single, "What Mattered Most," hit number one in the spring of 1995. An album of the same name was released in April and became a Top Ten country hit. His second single, "I Want My Goodbye Back," became a number seven hit. The world was seemingly in his hands, but his first year of stardom was a difficult one, as he was arrested for drug possession on June 13, 1995, in Fort Worth, Texas. Nevertheless, the arrest didn't halt his career. His third single, "Heart Half Empty," was a hit, and Herndon's second album, Living in a Moment, debuted at number six upon its summer 1996 release. Big Hopes followed two years later, and in 1999 Herndon resurfaced with Steam. This Is Ty Herndon: Greatest Hits arrived in 2002, followed by a collection of Christmas songs (Not So Silent Night) in 2004 and a new album (Right About Now) in 2006. After that record, Herndon moved to the FUNL Music indie, releasing Journey On, his first album for the label, in 2001, and followed it with Lies I Told Myself in 2013 and House on Fire in 2016.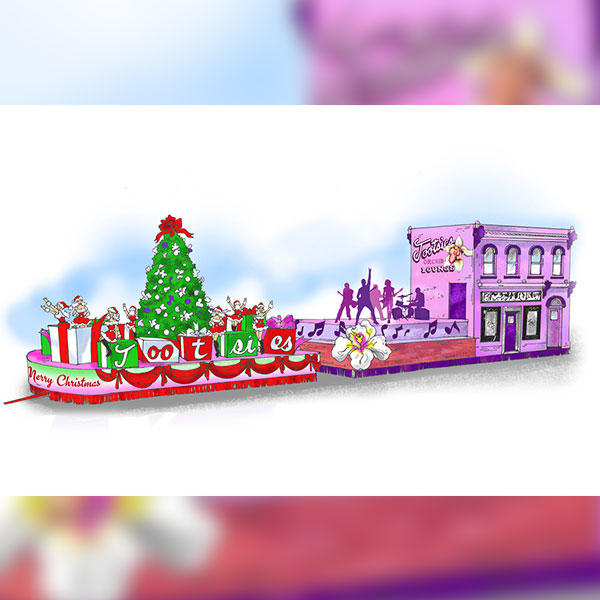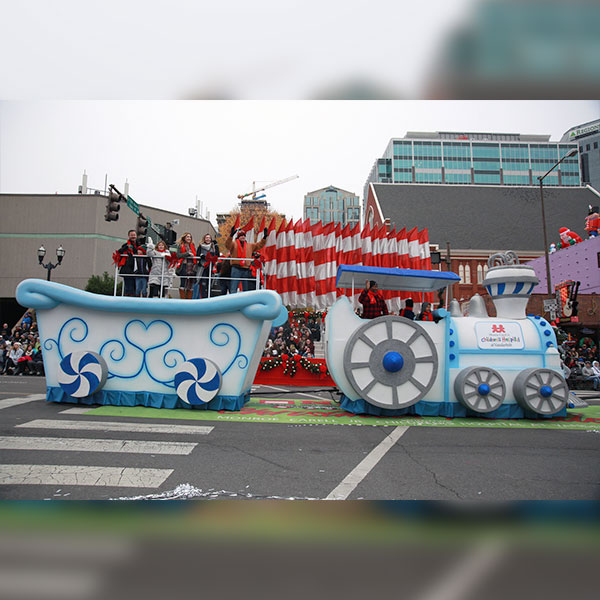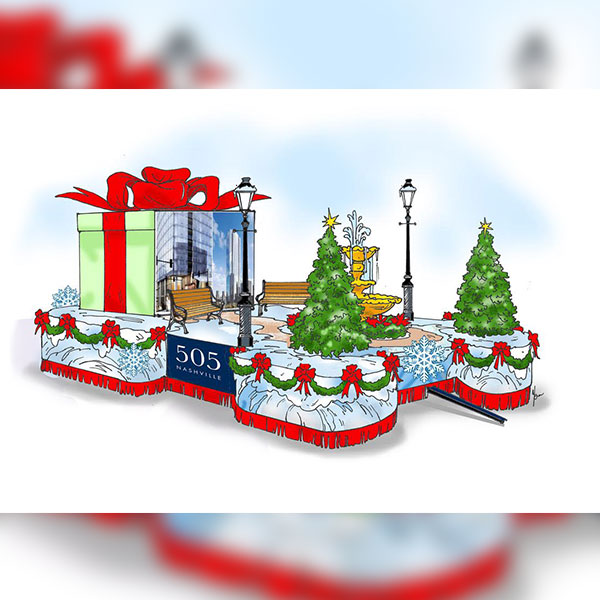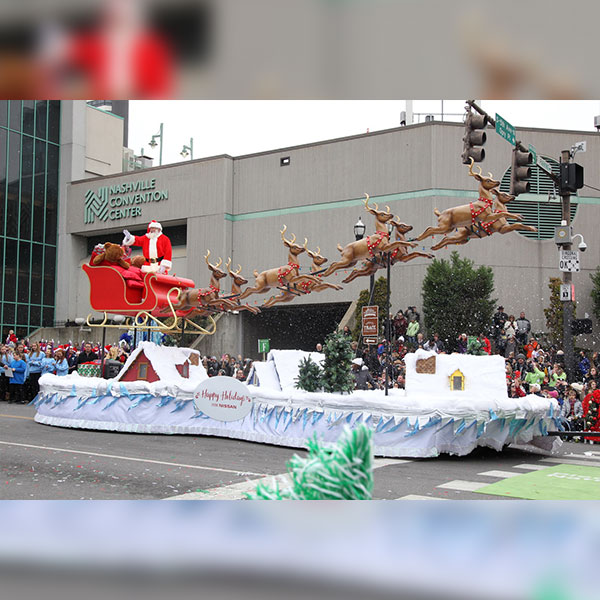 Tennessee State University Marching Band – Nashville, Tennessee
Parker High School Band – Birmingham, Alabama
Music City Drum and Bugle Corps – Nashville, Tennessee
Ardmore High School Band – Ardmore, Alabama
Blackstone-Millville Regional High School Band – Blackstone, Worcester County, Massachusetts
Arabia High School Band – DeKalb County, Georgia
De Soto Central High School Band – Southaven, Mississippi
Music City Mystique Drum Band – Nashville, Tennessee
More bands TO BE ANNOUNCED soon!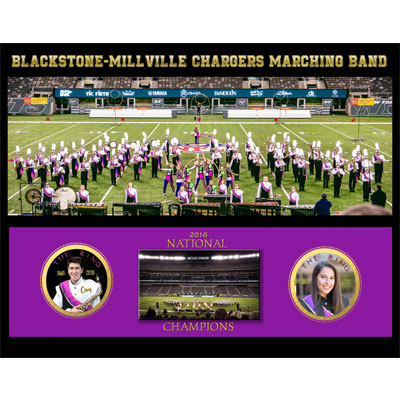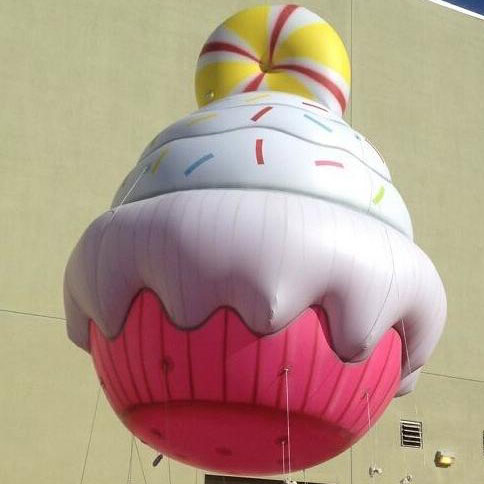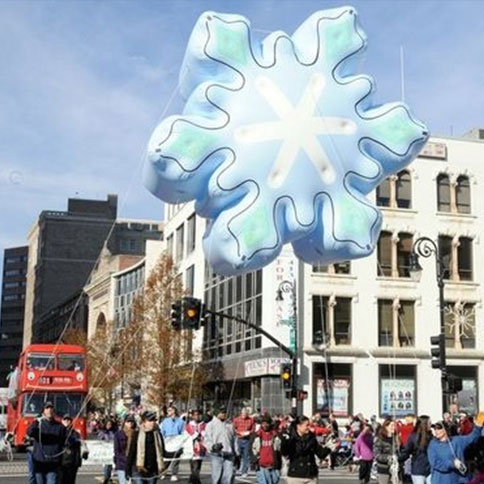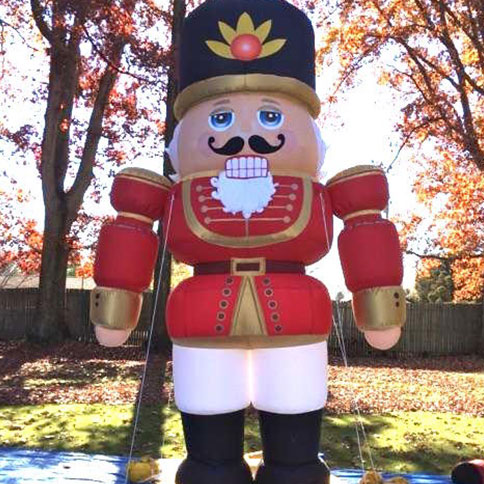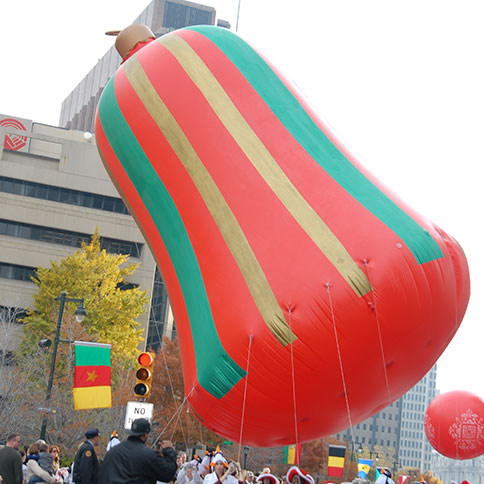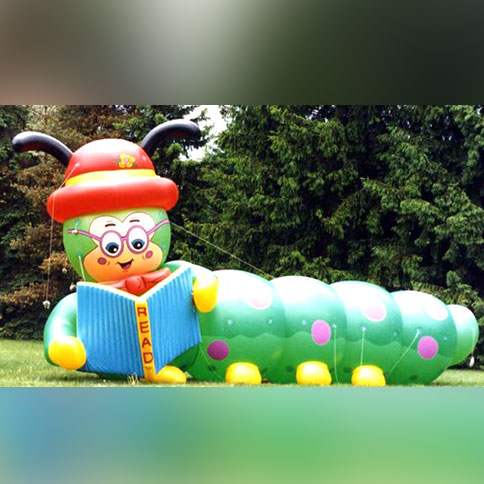 Warning
: key_exists() expects parameter 2 to be array, null given in
/home/dh_jx98b6/nashvillechristmasparade.com/wp-content/themes/betheme/functions/builder/front.php
on line
427